PHYSICIANS
Dr. John Duch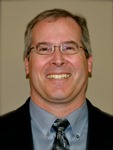 Dr. John Duch joined Lincoln Nephrology and Hypertension in 2004. He has been practicing interventional nephrology since 2002 and general nephrology since 1998. He is board-certified in Internal Medicine and Nephrology. He allocates half of his practice to interventional nephrology where he is the Vascular Access Director for the Dialysis Center of Lincoln. He places temporary and tunneled hemodialysis catheters, performs fistulograms, declots fistulas and grafts and performs venograms, angioplasties and places stents if necessary. The remainder of his practice primarily consists of hospital and office-based consultative nephrology and care of dialysis patients. He has active hospital privileges at Bryan Health, CHI Health/St. Elizabeth, CHI Health/Nebraska Heart, Madonna Rehabilitation Hospital and Specialty Select Hospital.
Dr. Duch received his bachelor's degree from the University of Delaware in 1989, and received his M.D. from Thomas Jefferson Medical College in Philadelphia, PA, in 1993. He did his internship and residency at Wilford Hall U.S.A.F. Medical Center in San Antonio, TX, from 1993-1996, and then completed his nephrology fellowship at Wilford Hall and the University of Texas Health Sciences Center from 1996-1998. He was then stationed at Wright-Patterson Medical Center in Dayton, OH, from 1998-2002. After he was honorably discharged from the Air Force in 2002, he was trained in interventional nephrology by Dr. Theodore Saad from 2002-2003 in Newark Delaware.
Dr. Duch is married to Dyana, whom he met while she was stationed with him in San Antonio. They live in Lincoln with their two children, Lexie and Ryan.