KIDNEY HEALTH BLOG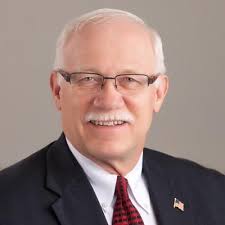 Dr. Leslie Spry
Chronic Kidney Disease (CKD)
The physicians at Lincoln Nephrology & Hypertension (LNH) specialize in kidney disease.  One of the areas that is very common in our practice is the recognition and treatment of chronic kidney disease (CKD).  This is distinguished from acute kidney injury (AKI) which is the sudden decrease in kidney function, which can often be reversed with time or treatment.
CKD is defined as a decrease in kidney function or evidence of kidney damage that lasts at least three months. Evidence of kidney damage may be seen in the urine by the presence of blood, protein or infection cells that lasts for at least three months.  Kidney damage can also be seen on examinations of the kidney such as kidney biopsy, ultrasound or other radiologic evaluation of the kidneys that persist for at least three months. A decrease in kidney function is usually measured by something known as the glomerular filtration rate (GFR) and the GFR must remain abnormal for at least three months.  We classify CKD into Stages based on the GFR test.  We measure the GFR by measuring a substance in the blood called the serum creatinine.  The serum creatinine is a chemical in the blood that is released from normal muscles and then is filtered by the kidney and eliminated into the urine. The serum creatinine is used in estimating equations to calculate the estimated glomerular filtration rate (eGFR).  You can see the estimating equation by visiting the National Kidney Foundation (NKF) web site at: www.kidney.org/professionals/KDOQI/gfr_calculator
The Stages of CKD are broken into gradually decreasing values for the eGFR.  A normal eGFR is greater than 90 milliliters per minute per 1.73 meters squared.  However, since the eGFR approximates a percentage of kidney function, we commonly refer to the eGFR as a percent of kidney function.  Hence, normal kidney function is greater than 90%.  Kidney function does decline slightly with normal aging.  Stage 1 CKD is defined as normal kidney function with evidence of kidney damage such as abnormal urine testing as mentioned above. Stage 2 CKD is defined as an eGFR between 60 and 89 with evidence of kidney damage as mentioned above and the damage must be persistent for at least three months. Stage 3 CKD is defined as an eGFR between 30 and 59 that is present for at least three months.  For Stage 3 CKD, evidence of kidney damage in the urine is not necessary. Stage 4 CKD is an eGFR between 15 and 29.  Stage 5 CKD denotes kidney failure and an eGFR less than 15. 
For more information about CKD and classification, you can visit the NKF web site at:  https://www.kidney.org/professionals/explore-your-knowledge/how-to-classify-ckd